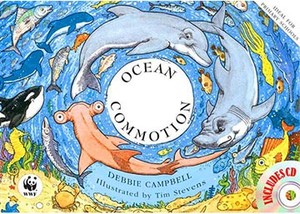 Resource
Ocean Commotion
Ocean Commotion is a full set of teaching and musical resources for a catchy environmental musical that encourages everyone to care for our amazing oceans. Commissioned by WWF, this resource is a fun way of sharing an environmental message.
Topics
Age Ranges
KS1: ages 5-7, KS2: ages 7-11, KS3: ages 11-14
Subjects
Found an issue with this resource?
Flag it
Resource contents
link

Script and Lyrics book, directors book and teaching pack available