World Environment Day
Taking place on 5th June every year.
Raising awareness of the need to preserve and enhance the environment.
About the event
This Day, declared by the UN General Assembly, aims to deepen public awareness of the need to preserve and enhance the environment. The date recalls the opening day of the United Nations Conference on the Human Environment (Stockholm, 1972), which led to the establishment of the United Nations Environment Programme (UNEP). Every year there is a focus on a particular theme such as marine pollution, global warming, sustainable consumption or wildlife crime.
Since its conception, Environment day has been used to draw attention to the different environmental challenges facing humanity. One of the first environment days in 1977 raised public awareness about the ozone layer and the historically significant Rio Earth Summit (a key precursor to the COP meetings and the Paris agreement) was held on this day in 1992.
How to approach it
There are many different options you could take with this day. One obvious way would be to talk to students about the different environmental challenges that we face such as climate change, the biodiversity crisis or pollution. Make sure to discuss these challenges with a positive mindset by focussing on solutions and past successes in environmental action. For example, you could talk about how we have almost completely closed the hole in the ozone layer, at the time of the first Environment Day this was considered a huge problem. Friends of the Earth's Climate Action, Hope and Justice pack is another great place to start for a positive approach to these problems by cultivating what is called 'active hope'. Climate Solutions 101 is also a great option.
Alternatively, you could take a step back from environmental challenges and instead, work with students on developing reverence for the natural world and an understanding of how we can work with nature in a positive way. Have a look at our blog here, for two quick discussion points to go over with your class. Alternatively, you could show some short nature documentaries or get students out into nature in your local area. Have a look at the 'Making space for Nature' and 'Local Rivers' packs for doing just that. Encourage students to express what parts of the natural world interests them, what do they value, what do they want to protect?
Organised by
United Nations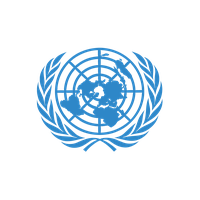 Conversation starter
To look after ourselves we must also look after the environment. Why do you think this is? What happens when we harm the environment?