Resource
Climate Justice, hope and action
Created by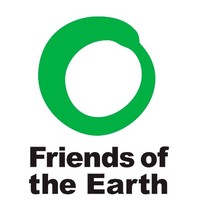 'Climate justice, hope and action' is a set of free KS3 teaching resources developed by Friends of the Earth. They support a diverse curriculum, and aim to empower students and develop critical thinking.
Topics cover:
the current climate and biodiversity crisis
climate injustice
solutions to the climate crisis
eco-anxiety
Lesson plans and resources below are directly linked to the National Curriculum in England and in Northern Ireland. They also support the curriculum in Wales.
These resources are split into six handy topic areas and they cover a range of subjects:
1: Celebrating People and Planet (Art,Geography)
2: Climate Changing (English, Geography, History, PSHE)
3: Digging Deeper (Geography, Drama, Technology)
4: Switching Track (Geography, Science, R.S)
5: Be the Change (PSHE)
Topics
Compassionate Values, Environment and Sustainability, Globalisation and Interdependence, Social Justice
Age Ranges
KS3: ages 11-14
Subjects
Art and design, Citizenship, Design and technology, Drama, English: literature / story, Geography, History, Philosophy / P4C / Critical thinking, PSHE / PSE / PSED, RE / RS, Science, Spiritual, moral, social, cultural (SMSC)
Found an issue with this resource?
Flag it