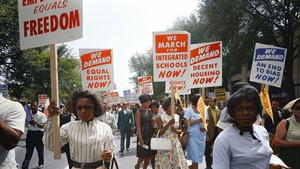 Black History Month
Taking place during the month of October every year.
Celebrating black history and the contributions of black people worldwide.
The following websites may also be useful
» www.blackhistorymonth.org.uk Official website for Black History Month celebrating 30 years anniversary in 2017.
» www.truetube.co.uk/event/black-history-month TrueTube has secondary resources (ages 11-16) including an assembly script, lesson plan and lots of film clips.
» www.guardian.co.uk/uk/interactive/2008/oct/13/black-history-month-timeline The Guardian's timeline follows black history over the past 2,000 years and brings together key articles from the Guardian's archive.
» www.bbc.co.uk/1xtra/blackhistory/ From BBC Radio 1 Xtra, this brings a great selection of audio and video into the black history mix.
» www.blackhistory4schools.com This website is about black history in Britain during five key periods, from the tudors to the twentieth century, and includes lesson plans, photographs, Powerpoint presentations and other source material.
» www.nationalarchives.gov.uk/pathways/blackhistory This website, from the National Archives, is about Asian and black history from 1500 to 1850, and includes a variety of essays about black history and two 'virtual tours'. The site is ideal for secondary History teaching.