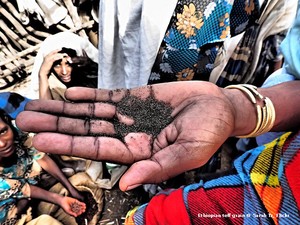 Resource
Teff: The next superfood?
Grains make up 45% of the world's diet. However, the majority of our plant-derived food is provided by only three grains. As health-conscious eating has risen, diets have changed bringing quinoa, and latterly 'teff' into the mainstream. This resource from the Royal Geographical Society explores the impact of our reliance on grains, the growth of 'superfoods' and studies the role of the grain teff in Ethiopian farming. It links to Key Stage 4 curriculum:
AQA: Resource Security
OCR: Future of Food
Edexcel: Global Development and Connections
WJEC: 21st Century Challenges
Topics
Environment and Sustainability, Production and Consumption
Age Ranges
KS5: ages 16+
Subjects
Geography
Found an issue with this resource?
Flag it