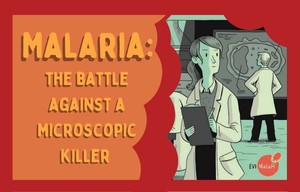 Resource
Malaria Comic
Created by
EVIMalaR, Europe's biggest Malaria research institute, has produced this wonderful 24-page comic on Malaria. The comic describes the science of the infection process, prevention techniques and the history of malaria research up to the present day.
Topics
Compassionate Values, Globalisation and Interdependence, Health and Well-being, Social Justice
Age Ranges
KS2: ages 7-11, KS3: ages 11-14, KS4: ages 14-16, KS5: ages 16+
Subjects
Citizenship, Economics, English: literature / story, Geography, Media studies, PSHE / PSE / PSED, Science
Found an issue with this resource?
Flag it