Resource
COP26: The Power of Perspectives
Created by
The Economist Educational Foundation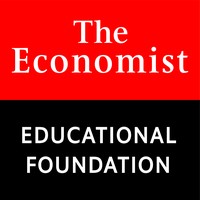 The world is facing a climate crisis. In November, world leaders met at COP26 in the Scottish city of Glasgow to discuss what to do. But what decisions must they make? Who do the decisions affect? And whose voices should be heard in the decision-making process?
In this scheme of work, students explore questions such as:
What are the difficulties of decision-making in a crisis?
Why are different perspectives important when making decisions?
What's more important for COP26: urgency or inclusivity?
Should all perspectives be equal at COP26?
Download the first session here, or follow the link and set up a free account to download the full scheme of work.
Topics
Compassionate Values, Environment and Sustainability, Equality, Globalisation and Interdependence, Politics and Government, Production and Consumption, Social Justice
Age Ranges
KS2: ages 7-11, KS3: ages 11-14, KS4: ages 14-16
Subjects
Citizenship, English / literacy, Geography, Philosophy / P4C / Critical thinking, Politics, PSHE / PSE / PSED, Clubs and extra-curricular, Spiritual, moral, social, cultural (SMSC)
Found an issue with this resource?
Flag it