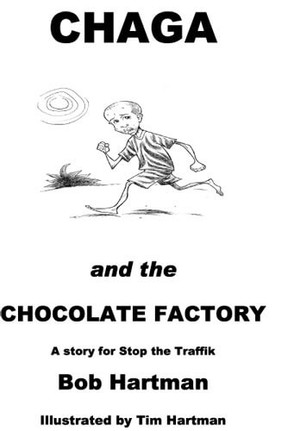 Resource
Chaga and the Chocolate Factory
We all know the story of Charlie and the Chocolate Factory, but this version of the tale turns out a little different. Set in Mali, Chaga, from a poor family, is invited to go to a chocolate plantation where he dreams of having his own bicycle, eating lots of chocolate and even having a chocolate bicycle! However, once he gets there he does not find rivers of chocolate or flowers made of candy, but that he has been sold into slavery. Will he and the other boys ever escape and become free again, or will they die on the plantation as slaves? Whilst this may appear to be a story for younger readers like the original Charlie, there are some very serious issues discussed in the story so be aware of this and read the story ahead first. The accompanying resources include a lesson plan, fact-files and campaign materials. The lesson plan focuses on introducing children to the story by discussing where chocolate comes from and how it is made. The activities that have been proposed for after reading the story are not as well thought-through as the opening ones. They suggest different ways pupils can express a response to the story and then move onto campaigning activities. A better way to get pupils to respond the story would be to look at alternative methods of trade that respect worker's rights and do not use slave labour – for example looking at fair trade.
Topics
Child Rights, Industry and Economy, Production and Consumption, Social Justice
Age Ranges
KS2: ages 7-11, KS3: ages 11-14
Subjects
Citizenship, English: literature / story, PSHE / PSE / PSED
Found an issue with this resource?
Flag it