Resource
CAFOD Fairtrade Activities (Primary)
Created by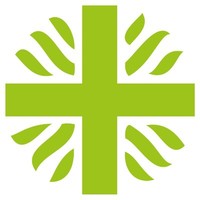 The Catholic aid agency CAFOD has developed a range of primary school teaching resources which highlight and explain the issues of fair and unfair trade for producers around the world. Resources include:
Pablo the super banana – A film and game for Key Stage 1 which explains how Fairtrade bananas are produced. Compatible with mobile devices.
Banana Split game – classroom activity for Key Stage 2 to introduce the banana chain and to discuss 'who gets what' from the sale of bananas.
Fairtrade topic web – Suggestions for Fairtrade activities in KS2 with links to the 2014 National Curriculum.
Fairtrade assembly – script on the theme of Fairtrade.
Download resources from:
http://cafod.org.uk/Education/Primary-schools/Fairtrade
Topics
Industry and Economy, Production and Consumption
Age Ranges
KS1: ages 5-7, KS2: ages 7-11
Subjects
Art and design, Computing / ICT, English / literacy, Geography, Maths / numeracy, PSHE / PSE / PSED, RE / RS, Science, Assembly
Found an issue with this resource?
Flag it