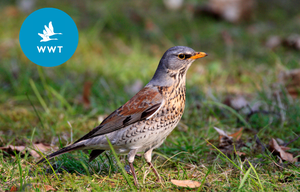 Resource
Amazing Adaptations
Created by
The Wetland Trust's curriculum-linked resource packs for Key Stages 1 and 2 have been developed in partnership with educational experts and practising teachers.
Each contains a session plan with both indoor and outdoor activities, along with supporting resources and a fun quiz that can be used to reinforce and assess pupils' learning.
These packs focus on adaptations, evolution and inheritance. Discover what we mean by adaptation and how wetland birds have become adapted to their habitats. How do these adaptations help them to thrive?

Topics
Environment and Sustainability
Age Ranges
KS1: ages 5-7, KS2: ages 7-11
Subjects
Science
Found an issue with this resource?
Flag it