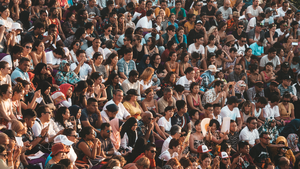 World Population Day
Taking place on 11th July every year.
A time to reflect on population trends and related issues.
An annual event that marks the date when the world's population reached 5 billion (11 July 1987). There are now 7 billion people in the world, and there will probably be 8 billion by 2030. For background information and details of the annual theme for the day, visit the UN World Population Day web pages. For further information, have a read through our article Seven billion people... on teaching about population issues, or Fight Poverty: Educate Girls, the article we wrote for World Population Day 2009. You could also browse through the resources on listed on the Global Dimension database under the topics of 'Population' and Sustainable Development Goals. This 'info-graphic' aims to show, in a simple way, percentages of the world's population by gender, age, language, nutrition, etc. This is also explored in the book If the World Were a Village (a great resource for younger pupils).
Organised by
United Nations