World Youth Skills Day
Every 15th of July.
Campaigning for young people to get the skills they need to flourish.
About the event
First inaugurated in 2014 by the UN, this day is intended to raise awareness about the need to educate and train young people so that they are equipped to succeed in the workforce (and to help make the world a better place). Schools, technical institutes, labour organisations and youth groups are all involved in coming together to strategize about training a new generation of engaged citizens. On this day there is a specific focus on teaching technical skills through qualifications, apprenticeship schemes and support for young entrepreneurs.
How to approach it
This is an important day to explore the skills young people need to build a compassionate, sustainable world. Obviously, young people are enthusiastic and actively want to change things for the better. All educators need to do today is show students what is out there; to give examples of ways we can all make a difference. You could begin with an imaginative exercise that helps students think about what issues inspire them. Ask them to picture what their dream occupation would be. Ask: what would you like to do when you're older? What skills would you like to learn? What problem would you like to fix?
Next, you could share inspiring stories with them. Find examples of lesser known innovators, campaigners or community groups, especially young people. Discuss the trajectory of these people's lives. Think through: what skills did they learn and how? What successes did they have and what failures? How did they achieve their goals?
From here, you could begin to point towards ways that your students could fulfil their own dreams. You could suggest a Saturday job, volunteering, extracurricular activities, courses, university, or organising with their own classmates. Don't just give suggestions yourself, encourage students to develop the capacity for finding themselves. Ask: what's the best way to find out how to improve ourselves or achieve something? Online research, asking potential mentors in similar fields and attending talks are all great answers.
Organised by
United Nations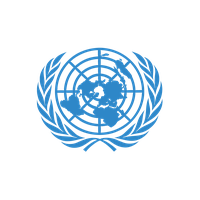 Conversation starter
What subject are you most interested in? What skill are you the best at? Can you think of one way you could use these interests to make the world a better place?