World Day to Combat Desertification and Drought
Taking place on 17th June every year.
Raising awareness of desertification as a global issue.
About the event
In 1994, the United Nations General Assembly declared 17 June World Day to Combat Desertification and Drought. The United Nations Convention to Combat Desertification (UNCCD) plays a key role in the world's efforts to eradicate poverty and achieve the Sustainable Development Goals.
With the onset of climate change, drought and desertification are issues of increasing importance. As with other aspects of the climate crisis, these issues are primarily social ones caused by mismanagement of land, water reserves and the continued release of greenhouse gases. This is a great day to focus on how we can work together to protect valuable ecosystems and equitably use freshwater resources.
How to approach it
Drought and desertification can be uncomfortable issues to cover with your students. That's why it's important to have a positive, solutions focused approach when discussing them. You can show that we are not at the mercy of desertification and drought and that by working together we can do a lot better. You could share the incredible efforts of tree planting in China's Gobi desert and across the Sahara to prevent further desertification. In the Sahara, the Great Green Wall project spans the entire width of Africa from Senegal to Djibouti. Once complete, this band of trees, agriculture and green energy facilities will prevent the encroachment of the Sahara whilst building food and water security as well as thousands of green jobs. It will be the largest living structure in the world, 3 times larger than the Great Barrier Reef.
This day is another opportunity to reinforce the interconnectivity of global issues. As the Great Green Wall shows, by solving desertification and drought we are tackling the cause of many different problems at the same time. Poverty, hunger and energy scarcity are all things connected to these issues. Crucially, this is also an issue of gender inequality, given that women are often tasked with sourcing clean water for their families. Help students to think through how all of these things might be connected. You don't need technical answers, but this helps to improve student's ability to look for connections themselves. Ask them, how do these problems make each other worse? How does tackling one of them make a difference to the others? With this thinking we can begin to show that just as the world's problems are interlinked, so too are the solutions. This is a useful source of hope for all of us.
Organised by
United Nations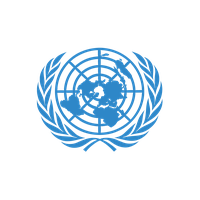 Conversation starter
Have you heard of the Great Green Wall? It is a long wall of trees and farmland that is being built across the middle of Africa to stop the Sahara desert from expanding. It will provide jobs, food and water to millions of people. Imagine if we could have projects like this all over the world! Can you think of some problems people face in Europe and the UK? What big project, like the Great Green Wall would you design for us? What problems would it solve? What would it be like?