International Day for Biological Diversity
Taking place on 22nd May every year.
Increasing understanding and awareness of the world's biodiversity.
About the event
The United Nations proclaimed 22 May the International Day for Biological Diversity (IBD) to increase understanding and awareness of biodiversity issues. The day was first held in 1993 on December the 29th, in 2000 it was moved to May the 22nd to commemorate the 1992 Rio Earth Summit.
It is becoming increasingly clear that biodiversity is one of the most fundamental building blocks of life on Earth and, in turn, human societies. We know that the strongest ecosystems are the most diverse and so protecting and restoring our wild spaces has never been more important. Today is a great day to reinforce this understanding in students, introduce them to the wonders of the rich, interconnected ecosystems all around us and show how we can regenerate our landscapes to their former glory.
How to approach it
Help develop students' understanding of what biodiversity is and the difference between high and low biodiversity. Biodiversity is all about the number of living organisms within a certain area. An area of high biodiversity will have lots of different species of animals, plants, bacteria and fungi. Low biodiversity on the contrary will be a barren environment with only a few species.
The most biodiverse place in the world is the Amazon rainforest and it's a great example to show to students to give an idea about what true biodiversity feels like. You could use some of the resources below or pictures and videos to show the massive variety of species, some of which still haven't been classified yet. Examples of low biodiversity sadly are present in much of the UK. Good examples are the Scottish highlands, the Lake District or the Peak District. These places were, and should be, rich, diverse forests like that of the Amazon but, because of mismanagement over thousands of years, they have declined.
Use this contrast to show the kind of ecosystems we could be living in, compared to what we have. Show that we need to protect our remaining biodiversity and, importantly, build back what we have already lost. Ask students: what plant, animal or habitat would you most like to protect? If you could, what future habitat would you like to build and why?
Organised by
United Nations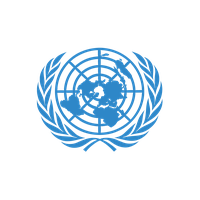 Conversation starter
Did you know that a forest is healthier when it has as many kinds of plants and animals as possible? This is called biological diversity and its true for every kind of natural environment. Can you think of one place that has lots of biodiversity?