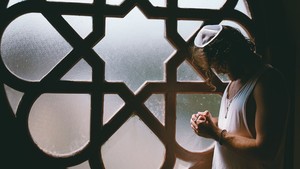 Yom Kippur
Day of Atonement - the most solemn and holy day in the Jewish calendar.
On Yom Kippur, the judgements that God began to make ten days before on Rosh Hashanah are finally sealed in the Book of Life and a person's fate is decided for the coming year. The period since Rosh Hashanah has been a time of reflection and repentance, and on Yom Kippur Jews ask God's forgiveness for their sins over the past year. Those who have truly atoned will be granted happiness in the year ahead. Yom Kippur is therefore a very solemn and holy day. It is marked by 25 hours of abstinence and fasting. Five services are held at the Synagogue where Jews ask for forgiveness and confess their sins. Find out more about Yom Kippur from the following websites:
See also the following publications for schools, available from RE Today:
There is a secondary level (11-16) assembly script and film clip about Yom Kippur on the TrueTube website.