World Wildlife Day
Taking place on 3rd March each year.
Celebrating wildlife and reminding us of the need to protect it.
About the event
In December 2013, the United Nations General Assembly proclaimed 3 March as World Wildlife Day to celebrate and raise awareness of the world's wild fauna and flora.
On is the day in 1973, the UN adopted the Convention on International Trade in Endangered Species of Wild Fauna and Flora (CITES). CITES plays an important role in ensuring that international trade does not threaten the wildlife survival.
How to approach it
Wildlife is exciting. It shouldn't be difficult to engage students with discussion of their favourite animals or resources that reveal species they many have never seen before. Luckily the internet is full of wildlife documentaries, pictures and wildlife resources to get students stuck in. What is important however is that attention is drawn to challenges that face global biodiversity. Currently, we are facing an ecological crisis in which plants and animals have declined by an average of 70% since 1970. With one in four plants and animals threatened by extinction there must be a global effort to protect and restore our ecosystems. It's important to talk to students about this decline, but it's also possible to frame this positively by getting them to think about what animals they love and what they would like to protect. As with the conversation starter on the right, talk about all the great things we can achieve if we take action to protect wildlife. Whale populations have made a spectacular comeback, conservation works.
Organised by
United Nations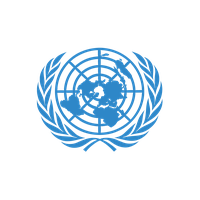 Conversation starter
Did you know that Humpback whales were once on the brink of extinction? 100 years ago there were only 450 Humpbacks left, now there's over 25,000! Thanks to global conservation efforts, these peaceful giants are still with us today. It's amazing what we can do if we all get together and treat our planet with respect. But there's more work to do. The world is losing more and more of its wildlife. Which animal would you like to protect the most and why?