World Water Day
Taking place on 22nd March every year.
Focusing on the importance of freshwater and the sustainable management of freshwater resources.
About the event
This day, declared by the UN General Assembly in 1992, aims to promote awareness of how the use of water and sanitation measures are key to poverty reduction, economic growth, social wellbeing and environmental sustainability.
How to approach it
The impact of water on our lives is often easy to forget about. This day should serve as a reminder for how crucial the management of water resources is for domestic life, manufacturing, farming and healthy ecosystems. Water management intersects with many current global issues including pollution, inequality and climate change.
Students should be encouraged to think about how water affects their own life. Ask them: can you list all of the times you use water? What would it be like if you only had access to dirty water? It's also important to encourage students to think about how water use is different for others. Those in poverty (at home and abroad), indigenous people and those in underdeveloped countries all have very different, often inadequate, water resources.
Students should be introduced to water systems they may be unaware of. Groundwater for example is often invisible, yet crucial to arid regions and natural ecosystems. Or you could talk about how water is essential for something like manufacturing. For example, to make microchips, one important factory in Taiwan uses the equivalent of 80 swimming pools a day.
Lastly, students should get a sense for how our relationship with water is changing and should change. With a warming climate less freshwater will be available. Students should understand how we overuse water now and how our use has to change in the future.
Organised by
United Nations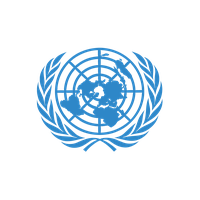 Conversation starter
As well as preventing 1.2 million deaths a year, access to clean water also improves gender equality, as 75% of the people walking hours to get water are girls and women. What other positive effects can access to clean water have?