International Day of the World's Indigenous People
Taking place on 9th August every year.
Celebrating the lives of indigenous populations, and drawing attention to the discrimination and loss of rights they often face.
About the event
This day celebrates the world's idigenous people, raises awareness about their rights and recognises their contribution to environmental protection. Made an official observance by the UN in 1994, it marks the day that the first UN Working Group on Indigneous Populations was held in 1982.
There are an estimated 370 million indigenous people in the world, living across 90 countries. They make up less than 5 percent of the world's population, but account for 15 per cent of the poorest. They speak an overwhelming majority of the world's estimated 7,000 languages and represent 5,000 different cultures. Learning about indigenous people is a vital aspect of progressive education. From environmental degradation, to land seizure and political exclusion, exploring the ways in which they have been (and continue to be) marginalised reveals the violent and unequal nature of our socio-economic system. At the same time, their incredible resilience, activism and land stewardship are inspiring for those seeking to tackle the climate crisis.
How to approach it
We've written an article on how to teach about indigenous issues constructively and with respect. To summarise what we suggest we recommend you do these three things:
teach with Indigenous-produced resources
raise awareness about how we can support Indigenous people
help students apply Indigenous-inspired knowledge in their own lives.
It's all too easy to slip into harmful stereotypes about indigenous people and to focus too heavily on their marginalisation. Instead, the best way to approach this is to look for resources written by indigenous people themselves. This allows for accurate accounts that show the diversity of experience among indigenous people and importantly, their agency. We suggest a whole range of options in the article above such as the Smithsonian's Native Knowledge 360°.
After this, it's important to do more than simply use indigenous people as a source for learning or inspiration. Show students that indigenous issues such as the protection of land, environmental justice, resource extraction, pollution and the infringement of rights are our issues too. Part of understanding this is seeing our own connections to the systems that allow these things to happen from supporting certain large corporations, oppressive governments or NGOs. Help students to think about how they could support indigenous people such as campaigning for climate justice or indigenous land rights.
And finally, take what is inspiring about some indigneous customs such as nature connection or strong communities and help students to develop these skills themselves. The interesting practices of indigenous groups are not mystical or unknowable, they are usually practical ways to live that we can all aim to apply in our own lives. You will find that a common focus of Indigenous thinking is an emphasis on relationships: relations with ourselves, with the land, with our communities and with other cultures. Teaching these things can be the beginning of the healing process that ensures indigneous oppression and environmental degradation never happen again.
Organised by
United Nations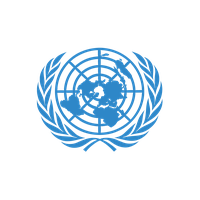 Conversation starter
Being 'indigenous' means having a close, long-term connection with the land you live on. Many of the people who live in the Amazon are indigenous, as are Native Americans. Indigenous people often fiercely protect the environment. What do you think we can learn from the way they live?