International Day of Happiness
Taking place on 20th March every year.
Recognising the pursuit of happiness as a fundamental human goal.
About the event
In July 2012, the United Nations General Assembly adopted Resolution 66/281 which decreed that International Day of Happiness would be observed every year on 20 March. The stated aim of the Day is: "To promote happiness as a universal goal and aspiration in the lives of human beings around the world".
One of the main organisations promoting the Day is Action for Happiness. They say "People are now recognising that 'progress' should be about increasing human happiness and wellbeing, not just growing the economy at all costs".
How to approach it
Happiness can be used effectively as a comparative tool to develop students' empathy. We all know what happiness feels like, we know when something makes us happy or when something prevents us from happiness. We can understand the workings of the world from family dynamics to international relations through the lens of encouraging or discouraging happiness.
Students' familiarity with happiness will allow them to put themselves into another person's perspective. Encourage them to think about what makes them happy and what doesn't. Next, talk about what things make other people happy or not happy. Feel free to explore any group, any part of the world or any issue. Allow students to freely imagine how the world could be made a happier place.
Organised by
United Nations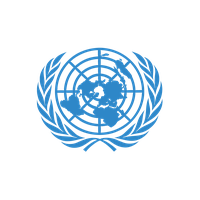 Conversation starter
Everyone loves feeling happy. This is a day to treasure that feeling. Thinking about what makes us happy helps us to think about what we really value in our lives. Which people can you think of that make you happy? Can you think of an activity that makes you happy too?