International Day of Families
Every 15th of May.
Raising awareness about the importance of families and resilient communities.
About the event
This day was designated by the United Nations to raise awareness about the importance of families and their role in society. First conceived in 1993, it's an opportunity for governments, organisations, and individuals to consider how families can be supported and the role family's play in flourishing communities.
How to approach it
This is a useful day to get your children thinking about what a 'family' really is, both in terms of their own and others. It's important to remember here that some students might come from difficult family backgrounds and thus may find it difficult to talk about this topic. For that reason it's important to make this day as constructive and inclusive as possible.
With this in mind, focus on the many diverse kinds of families found in different cultures and communities around the world. This may include families of people related to each other by blood, adoptive families or close-knit groups of friends that may operate instead of a biologically-related family. Show that other cultures don't always consider nuclear families to be the most important and that one can have a flourishing life in the absence of nuclear families.
Organised by
United Nations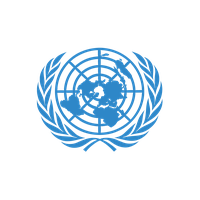 Conversation starter
Families come in lots of different shapes and sizes. Fundamentally a family should be somewhere you feel safe, supported and cared for. What things should we do in order to create that kind of atmosphere? How can we help to create caring environments for those around us?