Resource
COVID-19 news-literacy resources
Created by
The Economist Educational Foundation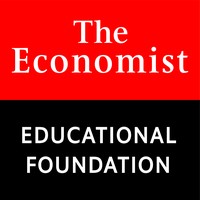 A range of activities to help learners to tackle the big stories in depth and think critically in an age of fake news. Covid-19 stories are shared at the click of a button and debates are arising about the world's response. Encourage learners to assess the truth of what they read about the coronavirus and reflect on the different perspectives on this unfolding story.
If you work in a school, use them to get thoughtful discussions going in as little as 20 minutes such as in form/pastoral time.
These resources can also be used at home: whether you're a home-educator keen to embed the news in your curriculum or a parent who enjoys kitchen-table conversations.
The Economist Educational Foundation are an independent charity that was set up from inside The Economist in 2012. Their mission is to change young people's lives by giving them the skills to think and speak for themselves about current affairs.
Topics
Globalisation and Interdependence, Health and Well-being, Media, Internet and Technology
Age Ranges
KS2: ages 7-11, KS3: ages 11-14
Subjects
Citizenship, Economics, PSHE / PSE / PSED, Science, Remote learning
Found an issue with this resource?
Flag it