Resource
CAFOD Peace and Conflict Resources (Secondary)
Created by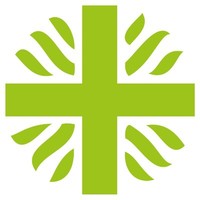 The Catholic aid charity CAFOD has a selection of secondary and Post-16 teaching resources on the issues of peace and conflict. Resources are as follows:
Resources around the ongoing refugee crisis in Europe
Peace-making, CST, scripture and case studies activities to fit with GCSE RS AQA and Edexcel specifications (see cafod.org.uk/gcse)
An inspiring film of young leaders in the Middle East building peace.
A session involving role-play in which young people explore some of the issues around peace-building, based on Gaza.
A liturgy for International Day of Peace for secondary schools.
Romero 1917-1980 – RE and MFL film clips, resources and activities for secondary schools, on the life of Archbishop Oscar Romero of El Salvador
Peace, conflict and community cohesion unit for Post-16 General RE, suitable for use with NOCN framework and Extended Project. This contains enough information for up to ten weeks of lessons.
Download all resources from 
http://cafod.org.uk/Education/Secondary-schools/Peace-and-conflict
Topics
Compassionate Values, Media, Internet and Technology, Peace, Conflict and Justice, Social Justice
Age Ranges
KS3: ages 11-14, KS4: ages 14-16, KS5: ages 16+
Subjects
Citizenship, Geography, Languages, RE / RS
Found an issue with this resource?
Flag it