Resource
CAFOD Fairtrade Activities (Secondary)
Created by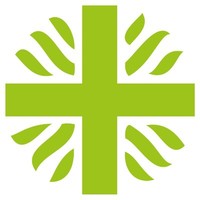 The Catholic aid agency CAFOD has developed a range of secondary school teaching resources which support teaching about the issues of fair and unfair trade in the classroom. Resources include:
Make Trade Fair - a lesson plan to help Key Stage 4 and 5 students (ages 14 to 16+) learn about fair trade and write to their MP about trade policy.
Fairtrade enrichment day for Key Stages 3 and 4 exploring themes and issues around trade and Fairtrade.
Make Your Mark - action guide for Key Stage 3 and 4 students who would like to make their school a Fairtrade School.
Trade assembly showing how international rules affect trade in developing countries, for Key Stages 3 and 4.
Trading Trainers – everything you need to play a simulation game where small family businesses make and trade training shoes. For Key Stages 3 and 4 and Post-16.
Wake up and smell the coffee! – promoting Fairtrade products in this Dragons' Den-type game
Banana Split game – role play exercise determining a fair price for a banana, for Key Stages 3 & 4 and Post-16.
The WTO and world trade – information sheet giving an introduction to the World Trade Organisation for Key Stages 3 and 4.
Download all resources from 
http://cafod.org.uk/Education/Secondary-schools/Fairtrade
Topics
Industry and Economy, Production and Consumption
Age Ranges
KS3: ages 11-14, KS4: ages 14-16, KS5: ages 16+
Subjects
Citizenship, Geography, RE / RS, Assembly
Found an issue with this resource?
Flag it