Resource
CAFOD Climate Change Resources (Secondary)
Created by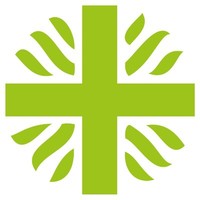 This collection of resources from the Catholic aid charity CAFOD will help secondary students to engage with issues around climate change. As CAFOD is a Catholic charity, many of the resources include a religious dimension. Resources include:
A video based on Pope Francis' letter to the world on care of creation, "Laudato Si'"
A climate change photopack, updated in 2015, with 12 x A4 photographs, stories, reflections, activities and facts for RE and Geography students.
A colourful downloadable infographic poster on Climate change
A unit on Creation and Stewardship for sixth form students
A session in which students make comics on the topic of climate change, based on methodology used by CAFOD partners overseas.
Download all resources from:
http://cafod.org.uk/Education/Secondary-schools/Climate
Topics
Compassionate Values, Environment and Sustainability
Age Ranges
KS3: ages 11-14, KS4: ages 14-16, KS5: ages 16+
Subjects
Geography, RE / RS, Assembly
Found an issue with this resource?
Flag it