World Children's Day
Taking place on 20th November every year.
Promoting children's welfare and children's rights.
About the event
Childrens day was first conceived by the American Reverend Dr. Charles Leonard in 1857. Since then it was made a national holiday in Turkey in the 1920's, in communist countries in 1949 and was declared as a global day by the UN in 1954. The day is observed by the UN on the 20th of November. This is the day on which, in 1959, the UN adopted the Declaration on the Rights of the Child.
It's a day to highlight the challenges and opportunities children face around the world. Some key areas focused on are child protection policies, international cooperation between the world's children, education and the potential of children to enact social change.
How to approach it
There are many possible ways to approach this day. For example, you could use it as an opportunity to build student's solidarity with children around the world. This could be through empathy building exercises, such as the ones provided by Empathy Week. In these you explore the challenges, perspectives and ambitions of children from different countries and cultures. You could ask questions such as: In what ways are your experiences as children similar? What is different? What things do you both need? What rights should you both have?
You could also use this day to educate your class on the specific rights of a child as declared by the UN. These include special protections to develop and learn fully, with special rights to 'adequate nutrition, housing, recreation and medical services'.
Finally, this could be a great opportunity to highlight how children can help to change the world. The Friday's for Future movement is a great example of children organising together and having a huge political, social influence. We have lots of great resources on Global Dimension for this including the inspiring Creative Bravery pack or Education Unlock's 'Big Change' pack.
Organised by
United Nations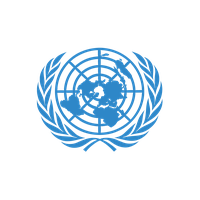 Conversation starter
Children have special protections in the UN declaration of human rights. Despite this, the experience of children around the world can be very different. See if you can research a country far away from your own. What is life like for children there? What is similar about your lives? What is different?