COP28
Every year.
The world's annual meeting to mitigate climate change.
About the event
COP, or conference of the parties, is an annual climate change focused gathering of almost every country on Earth. Officially called the United Nations Climate Change Conference, COP is the primary mechanism through which countries, institutions, and organisations discuss climate action. The most important legal frameworks on climate change have come out of these meetings, namely the Kyoto Protocol in 1997 and the Paris Agreement in 2015. At these conferences, countries discuss carbon emission reduction targets, climate finance, and adaptation strategies among many other topics. Every year the conference is held in a different country.
As one might expect from such a large and diverse gathering, COP has been hampered in the past by significant disagreements and foot dragging. After twenty years of negotiations we are still waiting for large scale climate action- in particular the reduction of greenhouse gas emissions. However, for better or worse, this is the primary platform where compromises and negotiations can take place. COP will never be perfect, but it remains extremely important for solving climate change.
How to approach it
The most obvious topic to cover here is how COP actually functions, what it discusses, and what it decides. What should be highlighted here are the values behind the processes and bureaucracy. For example, it might be useful to cover the UN's ethos of collaboration, sustainable development and compromise. UN matters is a great introduction to the functions of the UN that can offer some useful background information.
Additionally, show that beyond emissions figures there are human and environmental consequences to what is being discussed here. Polynesian states need climate action to save their islands from sea level rise and developing countries need financing for climate adaptation. InterClimate Network's COP26 resource is useful here. In the pack students are briefed on how COP negotiations take place and assigned different countries to research. Next, they perform mock negotiations on behalf of their assigned countries, exploring how commitments and compromises are made based on the needs and priorities of different countries.
Want more advice on COP? Check out our article on COP26.
Organised by
United Nations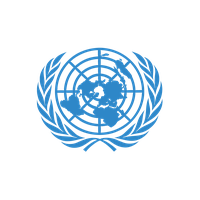 Conversation starter
Climate change is more than politicians in suits talking about 'emissions targets'. Can you think of one way that climate change is affecting people around the world today? How about in 50 years? What about 100?